Quick Links
Support Miramonte by shopping at Amazon.com using this link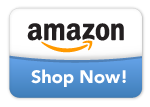 Welcome To Miramonte School!
Facebook
See us on Facebook.
A Nurturing Environment
Miramonte School offers an affordable, family-oriented, Christian environment for children in Pre-Kindergarten through 8th Grade. Our beautiful campus is home to approximately 200 students and provides an ideal learning environment for children from all walks of life.
Exceptional Academic Program
Miramonte School was established to provide an excellent education in a distinctive Christian environment. We are part of the largest Protestant educational system in the world, and our faculty and staff continue the system wide educational tradition of encouraging and nurturing children to develop and perform at their highest potential. Our intimate campus allows our teachers to get to know each child's abilities and learning style.
Dedicated Professional Teachers
The Miramonte School staff sees its work as an extension of the parental responsibility for child development. We are dedicated to providing your child learning opportunities where they may acquire the skills and understanding needed to function effectively in today's society. We also seek to guide them in developing attitudes and character traits compatible with a Christian lifestyle and worldview.
Educational Value
A private education is an investment in your child's future. As a family-oriented Christian school dedicated to educating your children and preparing them for their future, we offer a central location, attractive modern facilities, and most importantly teachers dedicated to seeing your child reach his or her full potential. Call for a visit and you'll see the value thousands of parents like you have seen over the 100 years we've been educating children in Silicon Valley.